Branding
Small business owners wear many, many hats. But no one has all the answers. Or endless time. Smart operators focus their energy on what they do best and work with experts to master the rest. That's where Intrinsic Marketing can help.
Many business people equate branding with logos. But there's so much more to branding than stellar visuals. What does your business do? Who are your customers? What problems do you solve? What values do you embody? What's genuinely different about your offering? What's the most compelling way to communicate your identity?
As customers, we're becoming more socially responsible. We crave connection. Quality. Integrity. Not a cheap and nasty fix. How does your brand stack up? How can you engage with customers in ways that feel true to your brand?
Intrinsic Marketing thrives on the creative development of brands that go well beyond logos. We work closely with clients to understand their brand, values and aspirations and to create comprehensive branding solutions that meet their goals.
Creative development beyond logos
We implement practical strategies step by step for clients who don't have the time or expertise to do for it themselves. For those keen to do it themselves, we provide all the training and support required.
Our holistic approach to branding encompasses everything from exploring the customer journey to developing a strong, memorable visual identity to use across every communication from marketing campaigns, events, presentations and social media.
Tailored packages allow clients real flexibility in choosing branding services. And of course these can be tailored specifically to your needs. We're flexible!
Our Branding Solutions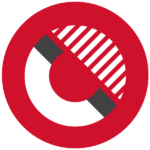 ATTRACT
Starting out?
When you have a vision we bring it to life.
We'll develop a brand to get
your business noticed.
Our Attract Package includes:
Creative brand concepts
Supply full logo & artwork
Mini Style Guide
Business card design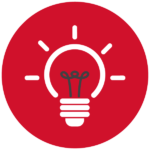 AMPLIFY
Let's make some noise!
We are the creative geniuses who will
strategically develop and strengthen
and amplify your brand.
Our Amplify Package includes:
Creative brand concepts
Supply full logo & artwork
Mini Style Guide
Social media banners
Five images for marketing or website
Business card design
Letterhead design
Invoice design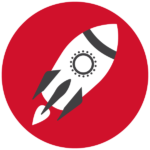 ACCELERATE
Let's zoom together!
This package includes everything
your business needs to really take off!
Our Accelerate Package includes:
Creative brand concepts
Supply full logo & artwork
Branding & Style Guide
Social media banners and creative templates
Professional photoshoot and supply 10 images for branding, marketing or social media
Business card design
Letterhead design
Invoice design
Powerpoint template
Proposal template
Website content (5 pages)